SERIES 1
This post was supposed to come a lot sooner, but due to some unforeseen circumstances, I'm a little late to posting it, so please forgive me. Without further ado, let's tear into this wrap up for Hellraiser Series 1, by NECA...
We've finally got through all the
Hellraiser Series 1 action figure showcases
! They were all pretty much fantastic, am I right? Well, I guess an argument can be made on
CD Cenobite
, but as was pointed out in the comments section, NECA did a great job fixing the suit that he wears (no trashy ski pants!)
Series 2 is going to bring even more highlights and a really interesting pack in accessory! Which reminds me, check out the photo below for the completely put together packed in puzzle box. It might be plastic, but still fairly cool to have on a shelf somewhere (basement).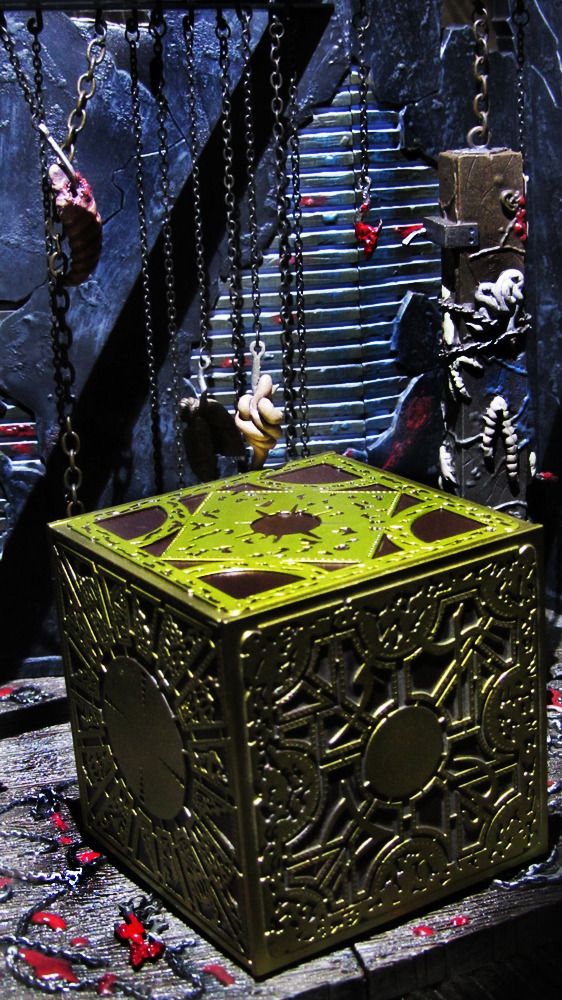 The box, you collected it.
Well, I hope you enjoyed the Hellraiser Series 1 showcases. For a treat, I've included in this post a snazzy photo for each figure in the line. You can see those below. As for the rest in the series, I'll be taking a break from Hellraiser action figures for now. Next on the chopping list however is,
A Nightmare on Elm Street Series 2
! With only two figures to it's line, it won't take long to go through, but it will be a wild and crazy dream, while it lasts.
Now for those photos to sink your hooks into...(
Click to enlarge.
)