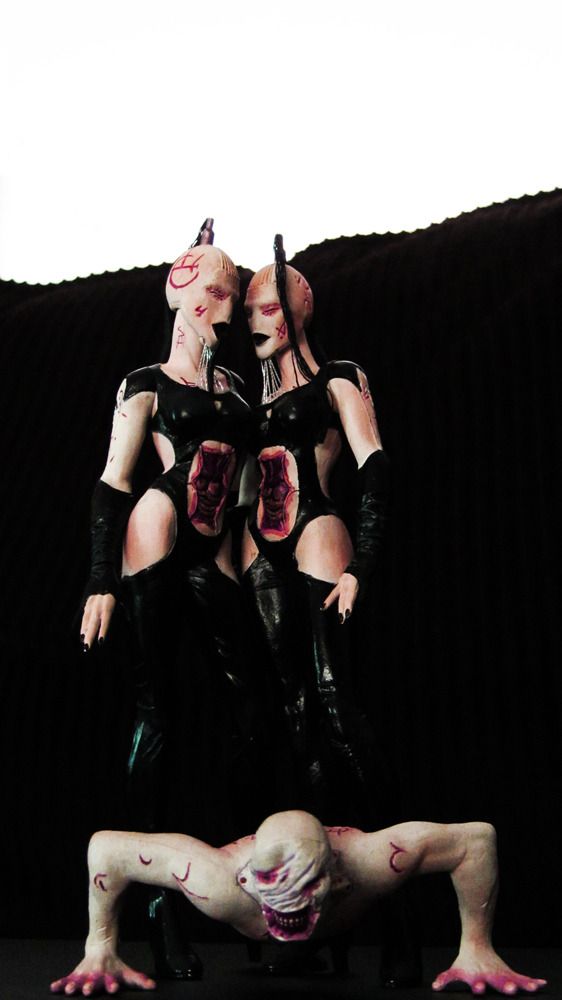 The Wire Twins and Torso from NECA
, based on their appearance in
Hellraiser: Inferno,
grace us with their presence in this bloody Action Figure Showcase. Read on to solve the puzzle box...
Hellraiser Series 1 was a big highlight in my action figure collecting history. I was estatic to hear the news that NECA was going to be making figures based on the Hellraiser films. Boy did they ever come through with a bunch of fantastic looking figures. Sadly, the series has all but died and I don't think we'll be seeing anymore in the near future.
Enough of this sad sappy conversation. Lets get to what you came for! I'm deciding to space out each series and only do one showcase per figure. Series 1 consisted of a whopping 8 figures, 9 if you count the separate release of one of the Wire Twins. Look to the future for all of these figures to have their own special showcases (yes, even
CD Head
).
Series 1 gave you the option to
buy one of the Wire Twins separately
, or together in a box set with the Torso Cenobite. I decided to buy both, of course. You may or may not know who these Cenobites are, but they appeared in the much loved/hated fifth Hellraiser film,
Hellraiser: Inferno
. I personally love the film, so I'm sure you can guess what my opinion is on these figures. Horrible... just kidding! They look great! The paint details for being early work NECA is stellar. The small details with the wires and markings over the bodies is fantastic and matches the film perfectly. The articulation on the other hand is extremely limited. The Wire Twins' arms move on a cut shoulder joint, along with the hands on a cut wrist joint. The head does move, but if you move it to fast it will break the wires on the chin. Torso doesn't have any articulation, but is made of a flexible rubber which allows him to stand on his hands for a short period of time, in which he'll eventually either tip forward or back. Like I said, extremely limited.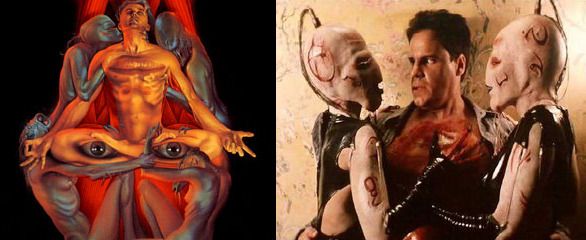 Interesting note. The Wire Twins reenact a scene straight from The Hellbound Heart novella. A scene that really gets under your skin.
The separate Wire Twin came with a knife, small chain, a side of the puzzle box (doubles as a stand, or when you buy all, piece together to make your own puzzle box) and a separate hand. The box set on the other hand, as far as I remember, didn't come with any accessories. It's possible it might've come with a knife, but after some small research online, I couldn't find out for sure. So a knife may or may not come in the package.
Well, this was an extremely long winded post and I'm sure you probably skipped most of it. So let's get on with the photos. Enjoy them and remember, look to the future for more of the Hellraiser Series action figure showcases.
(
Click to enlarge.
)