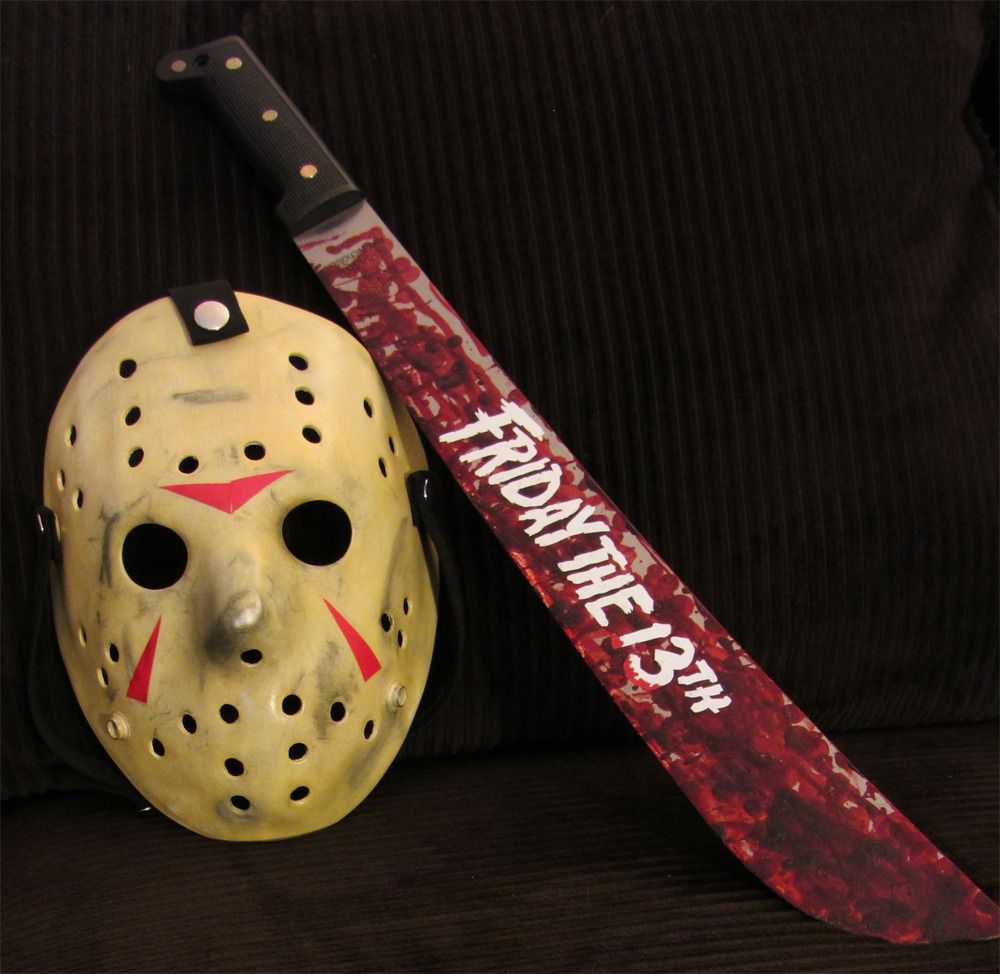 I guess the passing Friday the 13th has put me in a Jason mood, as evident by the multiple F13th themed posts. Trust me, I'll get back on schedule with tons of other neat stuff in the near future, maybe even tomorrow! For now though, two collectible items in one post are on the bloody slab today.
First is the
Frightstuff
Friday the 13th Part 3 mask, painted by
Michael Tatlock
(wait, that's me!) I don't like to toot my own horn, but this paint job has lot of tiny details that the pictures can't pick up. It took me a while to get it to where I liked it, but I'm still not completely satisfied with how it turned out. I plan on doing another one down the road someday, when I have the time that is.
Second in the photos is the bloody machete that i picked up on eBay a long time ago from a seller I can't remember. I tried looking online for some more information, but I couldn't find anything. The paint work on the blood is realistic and the logo is excellent. It's a nice looking collectible and if I can find out more information, I'll be sure to post it.
I swear, I'll move away from the Friday the 13th posts for the time being, but for now enjoy a few photos... or else. (
Click to enlarge.
)