The Action Figures showcase for today is the Camouflaged Berserker Predator from the Toys R Us Exclusive Predator 2-Pack, which also features the masked City Hunter Predator (showcase tomorrow).
The Berserker Predator comes with two extended blades, one which is camouflaged, a Berserker Predator skull and a tree backdrop display to put your figure in front of.
This specific predator was requested by fans when NECA showed a display at SDCC that featured a camouflaged Berserker Predator blending into a three-dimensional tree display. Although, not as nice as the actual thing, the tree backdrop that we do get does the job adequately.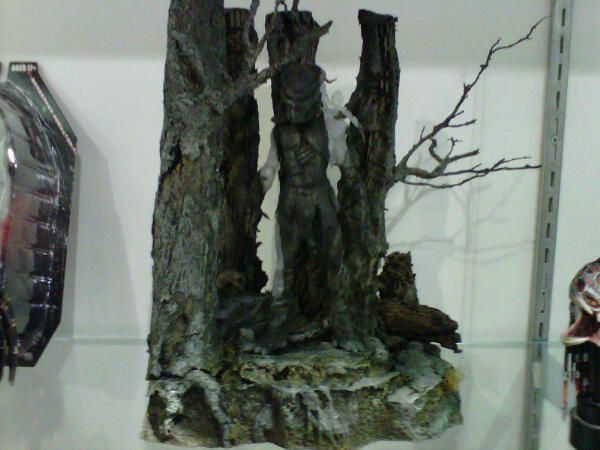 SDCC Berserker display
The paintwork on the figure itself works perfectly in allowing the figure to blend into the backdrop. The figure also has the same articulation as previous predator figures, but really, it's meant to be displayed in one position, so that the figure lines up with the backdrop.
Don't forget to remember to check back tomorrow for the masked City Hunter Predator showcase. Now onto the pictures of the camouflaged Berserker Predator. (
Click to enlarge.
)