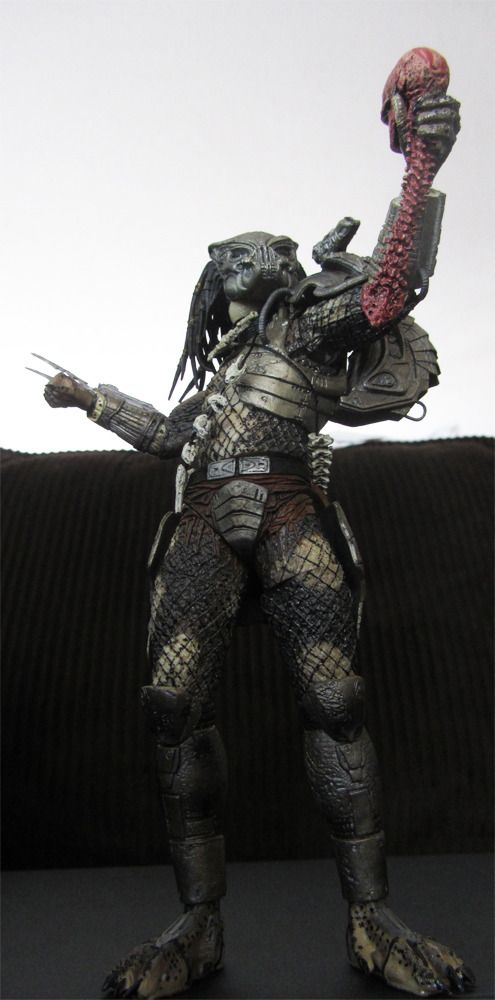 The Action Figures showcase for today, is the San Diego Comic Con exclusive 7" Predator with Gort Mask, from NECA.
The story behind the figure is: the Predator from the first movie, was originally suppose to wear the mask that you see on this figure. This never happened and we ended up with the now classic mask you see in the film. The mask did however show up in the ending of
Predator 2
, on a different predator named Gort.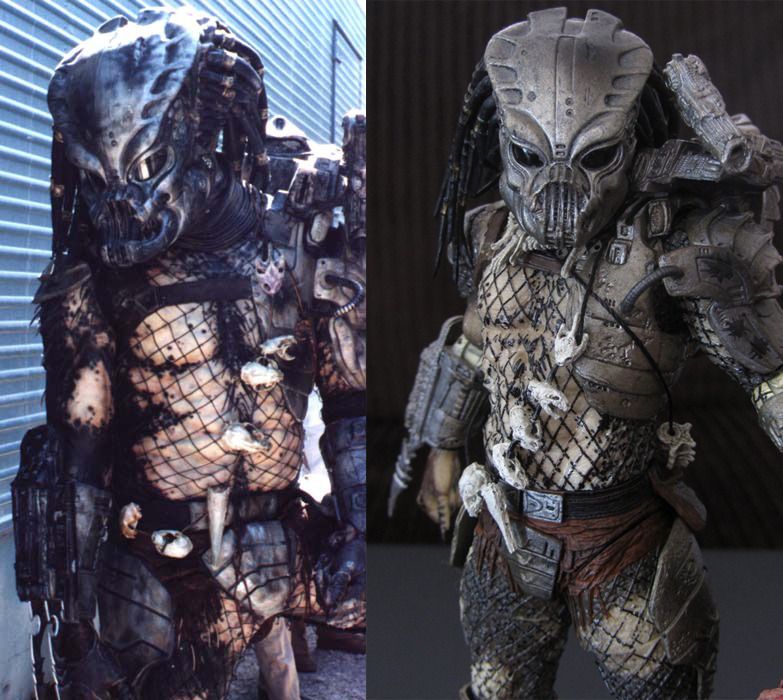 Film vs Action Figure
The details are incredibly accurate to the film (as you can see in the photo above). The trophy necklaces, extendable blades (mine wouldn't budge, so a no go for the photos) are all included here. The figure comes with newly designed hand, which can hold the bloody skull with spinal cord, a beautifully gruesome detailed accessory.
Enjoy the photos below.
(Click to enlarge.)