Action figure showcase for today, is the Friday the 13th Part 4, Jason Voorhees by Mezco. Released in 2007 in the Cinema of Fear Series 1, other figures will be showcased soon. This figure nowadays goes for an insane amount online.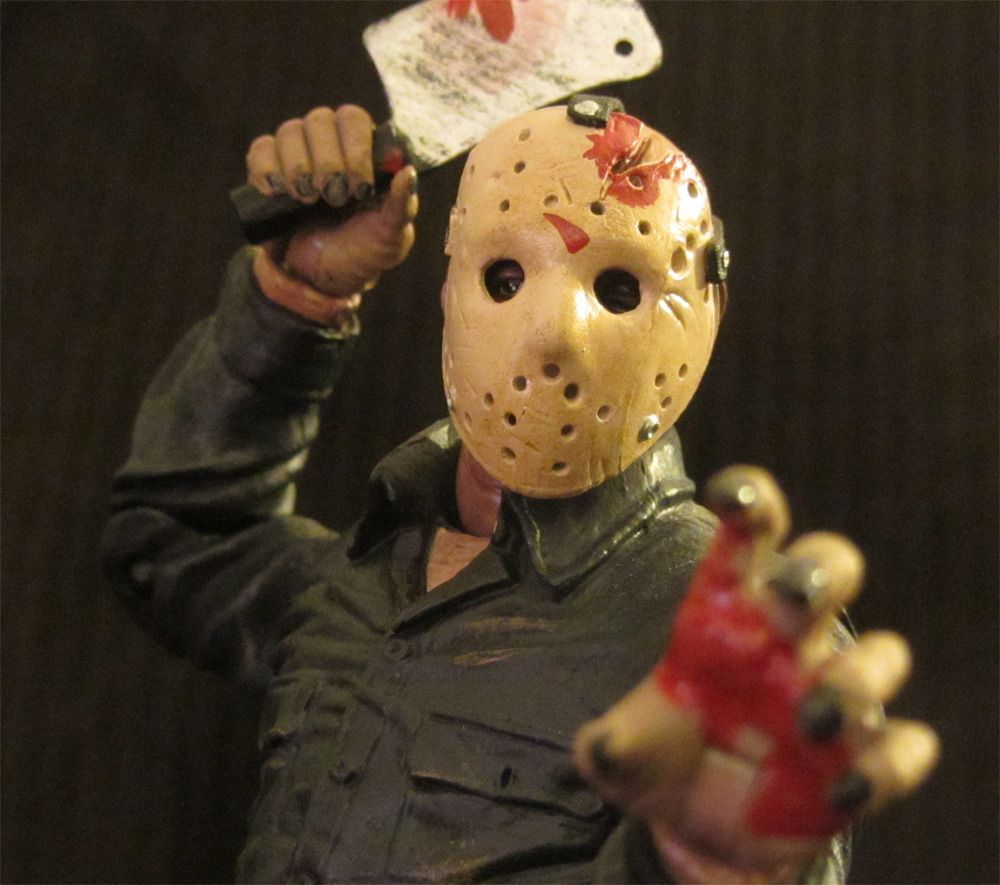 At the time, action figures of Jason Voorhees from the earlier films were non existent. So when Mezco came along and released it's Part 4 Jason, the reception was a mixed bag, with a few complaints on the paint application and almost cartoon design style. With plenty of accessories and articulation, the thrill of owning the figure far outweighs the cons. I personally love Mezco's style and am quite happy I own most (sadly I'm missing a few), of their figures in my collection.
The Part 4 Jason comes with a
machete, axe, hacksaw, cleaver, tombstone, alternate wound head, alternate wound hand and removable mask.
Now for some pictures. Enjoy!
(Click to enlarge.)