The Collectibles entry for today, is a stab through the heart from the Boogeyman himself, Michael Myers. I would like to showcase my Nightmare Man 78, a Michael Myers reproduction mask, from
Cemetery Gate Productions
and
Nightowl Productions
.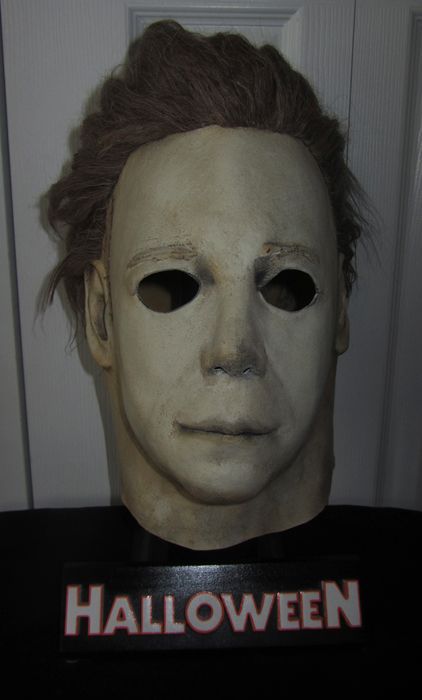 I bought this mask back in 2003 and it was worth every penny I spent on it. A collaboration between Justin Mabry, from Nightowl Productions and Terry Lambert, from Cemetery Gate Productions, the NMM78 at the time, was one of the closest you could get to the original Myers Mask and was made from a cast of a Captain Kirk mask. (As you may or may not know, the original Myers mask was a Captain Kirk mask, that was taken off a store shelf and after a few slight modifications it became the mask we all love to fear.)
Since owning it, I've done some a small modification of my own, adding the side burn glues lines that are noticeable on the original. I've also had the chance to wear the mask in a few photo shoots, which you'll get to see shortly in the photos below.
Nowadays, there are a lot of better looking masks for sale and some can be had for a fairly good price (
WMP
are top notch in my opinion), but I still hold the NMM78 close to my heart and will never replace it.
The beautiful stand you see in the photos, was made by H.E.H. Woodworks, which from my understanding is not around anymore.
Now for the pictures!
(Click to enlarge.)